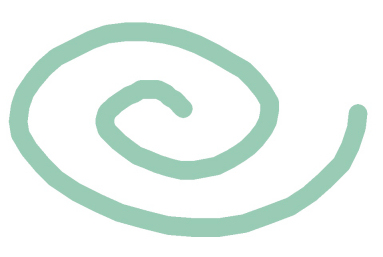 School Visits
I love books, reading, writing and children- it all comes together in an author visit!
"Boni kept the students engaged and delighted throughout her presentation. Because the book she shared is so high interest for students, they loved hearing about the writing process. Even the youngest students were able to appreciate the humor.


Boni really knows how to relate to young readers!

"



-Mary Eckhart, Title I teacher, Houghton Elementary





I like interacting with students, so I work best with small groups of same-aged children (fewer than 100 at a time) in small-ish spaces. I do understand that's not always possible, so I'm fairly flexible. If children of varying ages need to be grouped together, I prefer groups of K-2 and 3rd-5th grade. The K-2nd presentation runs about 45 minutes and includes a brief play performed by the children (ONLY IF the group is smaller than 75 children- if it is a larger group, we do more interactive reading instead). The 3rd-5th presentation also runs about 45 minutes and includes a traditional question and answer time. The Q&A time can be great fun if the students are prepared for it ahead of time by their teachers.
I offer half-day and full-day options, as well as a single-presentation option.
Currently, my fees are:
Half Day, Local: 2 or 3 presentations, $600
Full Day, Local: 4 or 5 presentations, $900
Full Day, More Than Two Hours Away: 4 or 5 presentations, $1100
(plus transportation and hotel, if necessary)
Single presentation, Local- $250
Please note: I do give a small discount for multiple-day bookings
and also for incorporating book sales into the event.
If you have special needs or would like to discuss other options,
please contact me and we'll see what we can arrange.
Full-day visits can include "something extra" which best suits the school's needs-
maybe lunch with a small group of future-writer students,
or brief individual kindergarten classroom visits,
or something else that helps make my visit an exciting event.
Full-day visits can be split between two schools in close proximity to each other.

Schools frequently offer book sales to help offset the author's fees.
I don't sell my own books, but they can be ordered through local bookstores or my publisher, often at up to a 50% discount. If you need assistance setting this up,
please give me plenty of advance notice so we can address it.
If signing will be part of my visit, I request that time be set aside during the day when I can personally interact with each child while signing their book.
This is a highlight of the author visit for me and for the students as well.

I like to tailor my programs to fit the specific needs of the school as much as possible. Please tell me what you want and I will do my best to accommodate you!
I always include audience participation, a reading of one of my books, some insider insight into the "life of an author" and a sneak-peek at upcoming works.
My goal is to excite students about reading and writing!
If you have any further questions or would like to arrange an author visit,
please contact me
and I can send you an author visit packet of information.